Adrienne Canterna
(Co-creator, CEO, Choreographer)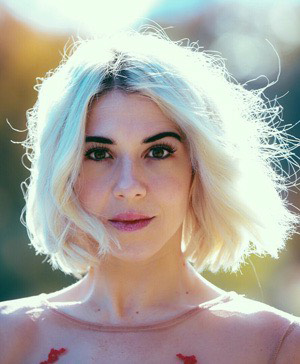 Diplômée de la Kirov Academy, elle est détentrice de nombreux prix nationaux et internationaux, y compris la médaille d'or en 1998 catégorie femmes Junior à l'International Ballet Compétition aux Etats-Unis, ainsi que le prestigieux "Prix d'excellence Grishko Ballet".
Adrienne Canterna est ambassadrice pour Capezio (équipementier pour la danse).
Adrienne a parcouru le monde endossant plusieurs casquettes, danseuse, chorégraphe, modèle et juré. En tant que principale ballerine invitée, elle a dansé les rôles de Gamzatti dans "La Bayadère", la fée Dragée dans "Casse-Noisette", et Kitri dans "Don Quichotte" avec le Ballet Universal à Séoul en Corée. Elle a également dansé avec le Washington Ballet et le Complexions Contemporary Ballet à New York où elle a été la partenaire de la superstar Desmond Richardson.
Elle est apparue dans de nombreux galas à travers le monde y compris le "Vail international Dance Festival", le "Dance Open Ballet Festival" en Russie et "Le Gala des Etoiles", où elle réalise "Le Corsaire" pas de deux avec l'étoile de ballet international, Carlos Acosta. Elle fut soliste dans "Placido Domingo, Tribute to The Washington Opera", a dansé dans "Stars and Stripes" dans un segment dirigé et chorégraphié par Debbie Allen, diffusée sur PBS.
Elle fait une apparition comme soliste de ballet dans le film à succès "Step Up". Adrienne Canterna est modèle pour MPG Sport et a été présenté dans leur campagne internationale.
Adrienne est la chorégraphe et co-créateur du spectacle de danse à succès international "Rock the Ballet" et était invitée spéciale avec les BAD BOYS pour danser sur la chaine FOXTV dans l'émission "So You Think You Can Dance".
En 2013 elle a créé et chorégraphié "Romeo & Juliet" en Europe, les critiques ont été époustouflantes et le public toujours enthousiaste.
En 2014, Adrienne fonde la compagnie BAD BOYS OF BALLET et parvient en demi- finale de la saison 9 de l'émission télévisée à succès "AMERICA GOT TALENT". Adrienne est, de plus, l'heureuse maman d'Anami Halo et fondatrice de Sweet Bird Productions.
Interview d'Adrienne Canterna en 2009
Pour la création du spectacle Rock The Ballet à Hambourg en 2009.