L'ÉQUIPE CRÉATIVE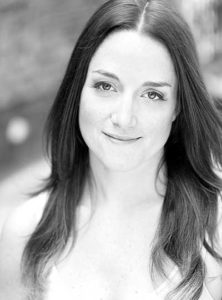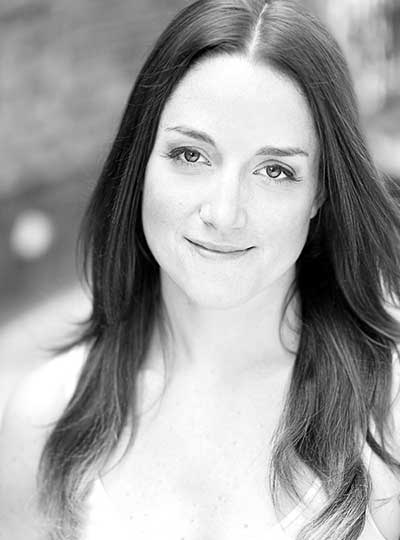 GRACE BUCKELY (Maître de Ballet / Directrice des Répétitions / Assistante Executive)
Diplômée de l'Université Colgate en 2007, Grace est devenue une danseuse, chorégraphe et enseignante aux États-Unis. Grace s'est produite en tant que membre de la compagnie DeMaDance, du Willow Oak Contemporary Ballet et de BAD BOYS of DANCE de Rasta Thomas. Grace fait le tour du monde en tant que Maître de ballet et interprète pour "ROMEO & JULIET" de Rasta Thomas, chorégraphié par Adrienne Canterna. Elle est membre de la faculté de Steps on Broadway à New York et NYCDA. Plus récemment, Grace a été artiste invitée avec BAD BOYS de BALLET lors de représentations de gala à travers le monde et a été assistante chorégraphe d'Adrienne Canterna pour l'atelier du nouveau ballet-rock "POE". Grace continue de faire le tour du monde en tant que Maître de Ballet pour d'autres shows de SweetBird comme "ROCK the Ballet" de Rasta Thomas.

LUTIN TANNER (Directeur des Lumières / Régisseur / Directeur Technique)
Lutin a reçu une Licence en Dance et Théatre à la Western Michigan University.  Il a commencé sa carrière comme danseur dans Garth Fagan Dance, nationalement et internationalement pendant 5 ans. Puis il est devenu Directeur des lumières et Régisseur de la compagnie Dance New Amsterdam.  Lutin a fait les lumières pour Arthur Aviles, Sara Baird, Brian Brooks, Theresa Duhon, Larry Keigwin, Alex Beller, Earl Mosley, Oliver Steele, Camille A. Brown, Troy Powell et Kevin Wynn, ainsi que des pièces de théâtre, "7 Veils" et "Funeralogues".  Lutin est avec les BAD BOYS OF DANCE depuis la Première au Jacob's Pillow Dance Festival.

TONY MARQUES (Directeur des lumières / Directeur technique)
Tony Marques a créé trois premières mondiales de "the Kings of Dance", deux nouveaux ouvrages pour la chorégraphe et concepteur d'éclairages Jennifer Tipton et la "Paul Taylor Dance Company", une première pour le 25ème anniversaire du "Rebecca Kelly Ballet" à New York, pour Wendy Osserman et SYReN (Modern Dance Company) et le "Nicholas Andre Dance Theater". Il a également repris la conception de "C. Eule Dance" au Studio Cunningham, "The tAKe Dance Company" dans le SoHo Joyce, pour SYReN au Ailey Citigroup théâtre, ainsi que pour la compagnie "Thomas-Ortiz Dance" au Dance theater Workshop, un lieu prestigieux de la danse contemporaine à New York.
RESPONSABLE ADMINISTRATIF
CREATION DES COSTUMES
Sally Canterna

Shay Bares

Tallon Moss
AVANT 2016
ASHLEY DAY 
(Directeur des Lumières)
Ashley est diplomé avec honneurs du Liverpool Institute for Performing Arts, où il a fait des études de composition musicale et musicien de studio.  Entre ses prestations musicales il a commencé comme éclairagiste.  Depuis il a créé les lumières de nombreux spectacles de Rock et de théâtre.  Il a fait également les lumières pour 2 tournées mondiales de Joan Armatrading, nominée aux Grammys.

WILLIAM CUSICK (Designer Vidéo / Projection)
William est basé à New York, où ses projections ont été produites à Brooklyn Academy of Music, Lincoln Center Theater, New York Theater Workshop, PS122, Culture Project, Ontological-Hysteric Theater, et Chocolate Factory, ainsi que dans différents théâtres en Europe et au Canada.  Cusick a reçu en 2007 le Prix Henry Hewes Design Award pour la pièce de Tom Stoppard "The Coast of Utopia" au Lincoln Center Theater.  Il a conçu les projections de quatre productions originales de la compagnie experimentale Temporary Distortion, dont "Americana Kamikaze" à PS122.  Cusick a reçu la subvention du Programme de Dévelopement de Carrière de Designers pour 2009-2011 de la Fondation Nationale des Arts.

DEBORAH ENGERMAN (Maître de ballet)
Deborah engerman enseigne le ballet classique depuis plus de 15 ans. elle a reçu sa formation classique au Baltimore Ballet. elle a reçu sa formation classique au Baltimore Ballet dans la tradition de la Royal Academy of Dance. Deborah a coaché des vainqueurs des plus grandes compétitions internationales telles que le prix de lausanne, le CIB à Varna, et the Youth America Grand prix.